Fast Track Franchise Opportunities
Are you ready to join the fastest growing tire and wheel franchise?

Join A Winning Team!
More than 80% of RNR Tire Express franchisees are multi-unit owners, with little to no experience in the automotive industry.
Learn more about RNR Tire Express and our strong unit-level economics.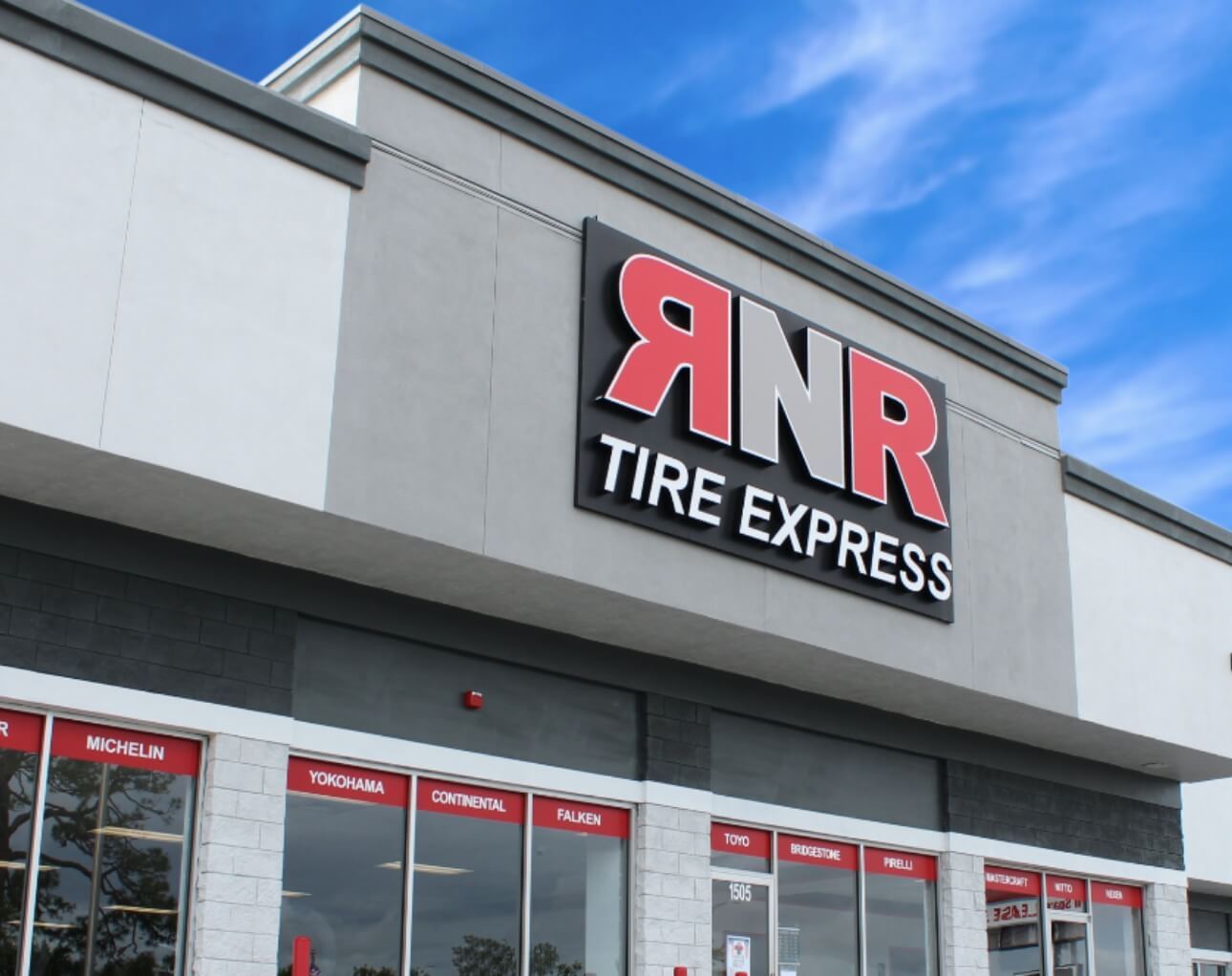 Rapidly Growing Franchise in an over $40 Billion Industry
With over 180 locations, RNR Tire Express is a leading retailer and installer of safe, quality tires, custom wheels, and related services such as flat repair and alignments.
With over 20 years of experience, RNR Tire Express has the proof of concept, profitability, scalability, and sustainability smart franchise investors look for. RNR Tire Express has many prime markets still available for multi-unit development.
With close to 300 million cars on the road and the average tire replacement cycle of three years, the tire industry is valued at a robust $41 billion with consumers also spending over $4 billion on aftermarket wheels.
Strong Unit-Level Economics
$2.95 million in sales and $690k in operating income yields a 23% net profit in the top twenty stores – a greater ROI than the average QSR.
RNR Tire Express franchisees earn a solid return on their time, money, and energy.
In 2021, according to our Franchise Disclosure Document (FDD), the average location generated 1.75 million in sales and showed an operating income of $272,000, a 15.5% net profit.*
Our top 20 highest volume stores generated 2.95 million in sales and $690,000 in operating income for a 23.3% net profit.*
To put this in better perspective, according to research site Macrotrends, in 2020 quick-service restaurant chains, many nationally recognized household names earned an average profit 10.4% of sales.
High volumes and high margins not only create better returns, but they also allow franchisees greater access to lending institutions for expansion capital, which in turn allows franchisees to scale more quickly.
*Disclaimer
*The figures above reflect averages for the 20 top revenue stores (19%) of the 95 stores reporting that opened in 2018 or prior and have been open at least 24 months. These averages are based on a 52-week annual period from January 1, 2020 through December 31, 2020. Of these 20 stores, 9 (45%) had higher total revenue and 9 (45%) had higher operating income. Of these 20 stores, 10 (50%) surpassed the Median numbers. Please see our Franchise Disclosure Document to review the entire Item 19 financial disclosures.
Other than the preceding financial performance representation, SPF Mgt. Co., LLC does not make any financial performance representations. We also do not authorize our employees or representatives to make any such representations either orally or in writing. If you are purchasing an existing outlet, however, we may provide you with the actual records of that outlet. If you receive any other financial performance information or projections of your future income, you should report it to the franchisor's management by contacting Vince Ficarrotta at 13922 Monroes Business Park Tampa, FL 33635, (813) 977-9800, the Federal Trade Commission, and the appropriate state regulatory agencies.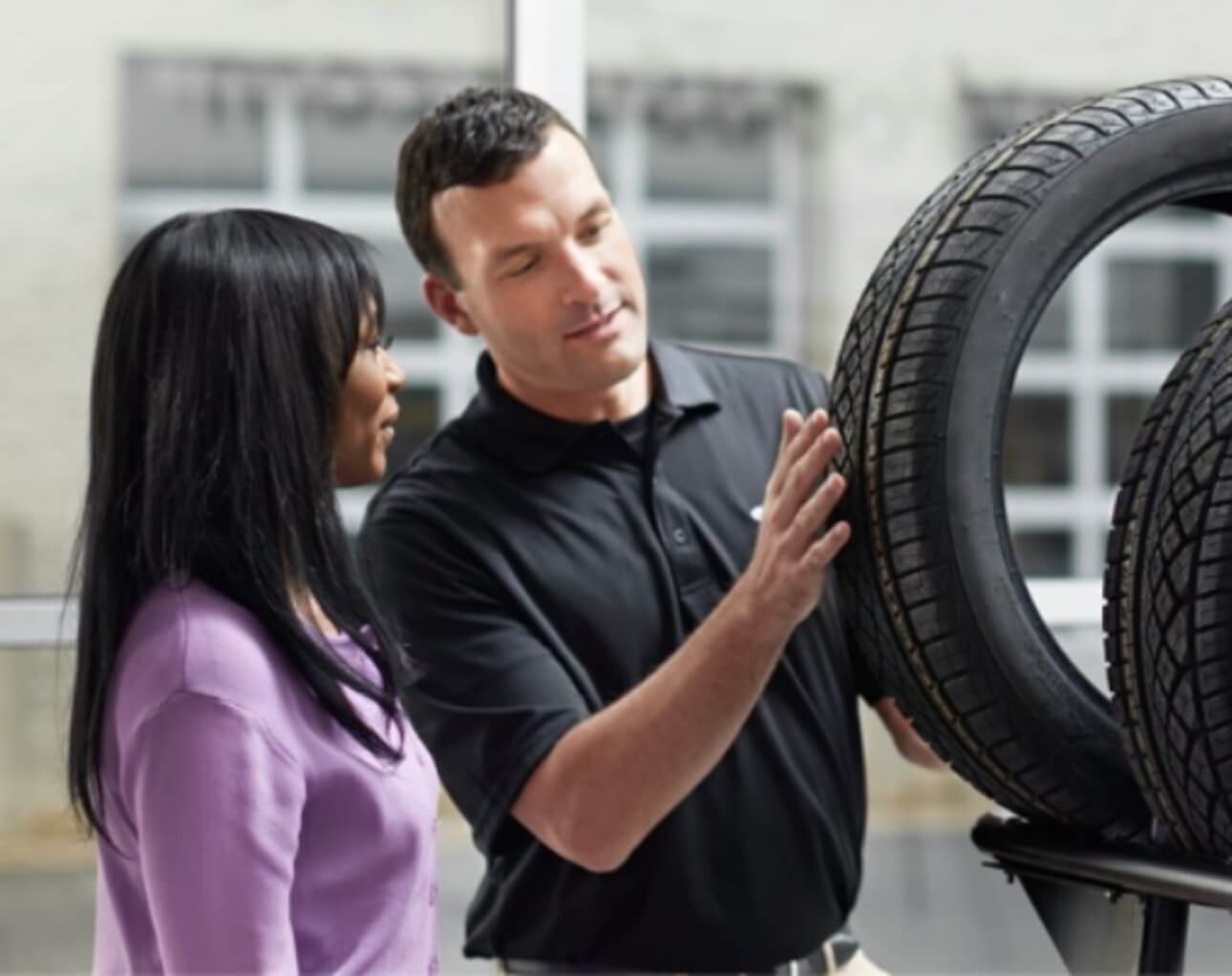 Leadership in an over $40 Billion Industry with A Unique Business Model
Our unique lease-purchase model directly serves a vast consumer niche who may not have the credit or cash available to purchase tires.
RNR Tire Express caters to an underserved and growing segment of the market. A research study has shown that 40% of Americans would struggle to come up with $400 for an unexpected expense. Over 85% of RNR Tire Express customers choose our unique lease-purchase option. Since we are one of the only tire and wheel retail chains offering this option, RNR Tire Express franchisees don't find themselves competing with other automotive repair, automotive retail chains, or big box discount retail stores like Walmart.
Join A Value-Driven Team!
RNR Tire Express holds 3 core values close to heart: Culture, Customer and Community. Through our daily operations, we're embodying a corporate ethos that prioritizes nurturing a thriving internal culture, delivering expectational customer experiences and making meaningful contributions to the communities we serve.