December 1, 2021
Meet RNR Tire Express Franchisees: Larry Carrico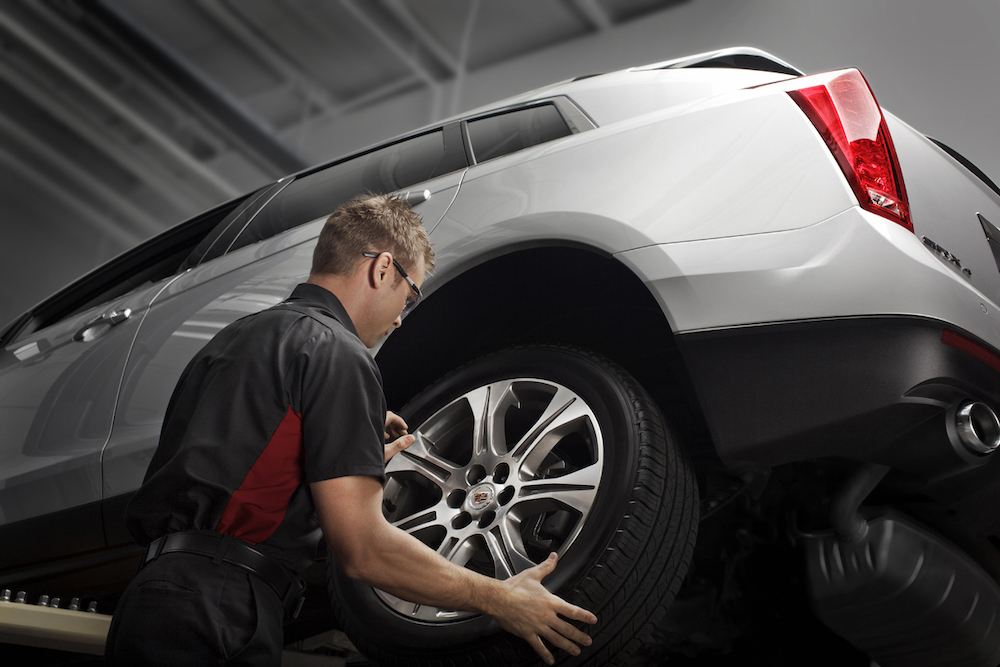 RNR Tire Express is one of the fastest-growing franchises in the country, and it's not hard to see why. Our one-on-one customer service, unrivaled purchasing power, and innovative lease-purchase model have brought dozens of successful entrepreneurs into the RNR Tire Express family. Today, we'd like to introduce you to one such franchisee: Larry Carrico.
Meet Larry Carrico, RNR Tire Express Franchisee
RNR: Hi Larry, it's great to sit down with you today. We're excited to hear some of your insights about being a franchisee for RNR Tire Express. Could you tell us a little bit about your stakes in the business?
Carrico: So, we have nine locations currently. We're in St. Louis, Missouri; Evansville, Indiana; Toronto… We've got a mixture – a big city of over a million people down to a town of 6,800. Harrisburg is our smallest territory, and our largest is Metro St. Louis. We're getting ready to open our tenth store.
When did you become an RNR Tire Express Franchisee? What were you doing before that?
It was back in 2006 that I became a franchisee. I was in traditional rent-to-own businesses since 1985: Rent One, Aaron's, Rent-A-Center. Appliances, TVs, and furniture, mostly.
How did you learn about RNR Tire Express?
Larry Sutton [RNR's founder] was a car enthusiast, and I'd been in rent-to-own for many years and wanted a change.
What were the early days like?
We did really well when they first came out. All of a sudden, there was an economic downturn in '09 and '10, and the marginal money was gone. Creativity came into play. David Harrison [RNR Tires Franchisee] said, "Hey, we've got to find a different model. In traditional rent-to-own we don't sell refrigerators; we sell cold milk. We don't sell beds; we sell a good night's sleep. People aren't buying tires – they're buying a way to work or safety for the four kids in the back of the minivan." That changed our attitude about why we were doing business. We had enough smart people in the RNR franchise to adapt.
Knowing what you know now, if you were starting out today, would you still become an RNR Tire Express franchisee? Why or why not?
Yes! I'm always looking for something recession-proof. I'd be much more aggressive now. When I first started, we had 10 or 12 stores in the whole franchise. We had growing pains for a while. We're much more established now, so it's much less of a risk.
Who is a good fit for RNR Tire Express?
You have to be an entrepreneur and think outside the box. You have to work in the business. I get people all the time who talk about a turnkey business, but it's not that way. You need to be involved. I didn't know a lot about tires and wheels, but I know the business side and the marketing. You need passion – passion for providing an alternate way for people to own stuff. You also have to be a great steward of people to find co-workers and build a team.
What's the most rewarding thing about operating an RNR Tire Express franchise?
For me, it was the ability to find someone who has the ability to do something different. I got people to cross over from traditional rent-to-own to wheels and tires. It's another way to provide a person or family a good living. They can make good money owning, running, or managing. A lot of stores are being opened, so it's scalable.
Why is this a sustainable business? What makes RNR Tire Express a good investment?
It's sustainable because we understand that it's not like you sell a tire one time. You can be a great salesperson, but our clients stay around so long because of the service and the ownership. 93% return within three years, because they've dealt with us for 52 weeks or 18 months.
Why RNR Tire Express as opposed to another brand?
The people behind the counter, the location you have, and the value you provide: those are the three things that drive RNR to be a successful franchise. We serve. It's not just service. We're not the cheapest or most expensive, but we do provide the value no one else does. There are a couple of rent-to-own tires and wheels that are similar, but they don't have the camaraderie that RNR has. Most are company-owned or dealers who aren't collaborating the way we do. It's more than a corporate culture.
What's the biggest advantage of RNR Tire Express?
As a group, we're willing to share with each other. That makes a big difference.
Do you interact with other franchisees? What kind of support is available from others who also own RNR Tires franchises?
Our annual meetings are always good. We have vendors that are always common between the group members. We know who's doing well and which wheels are selling – we're all trying to make a living. We make phone calls to each other all the time.
Thank you for speaking with us today! Do you have any other comments about RNR Tire Express that you would like to share?
The big reward now is that we really changed our method of doing business. Before, they thought, "How do you rent a wheel?" Now, we find a way for people to get to work safely – for $20 a week, I can get you four brand new tires.
Open Your Own RNR Tire Express Franchise
Are you ready to join a rapidly expanding tire and wheel franchise? RNR Tire Express aims to have 500 franchise outlets in place by 2027, and we're on track to meet that goal thanks to our dedicated franchisees.
More than 80% of RNR Tire Express franchisees – including Larry Carrico – are multi-unit owners. We believe this statistic showcases our commitment to outstanding franchisee support.
To learn more about becoming a part of the RNR family, download our franchise kit.